About Us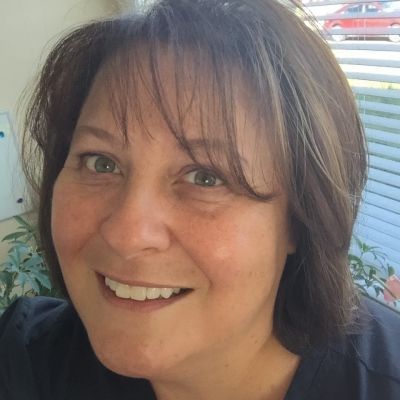 Welcome to Rejuvenate Massage & Wellness, LLC. Rayleen, the owner, has been offering various massage techniques since August 2003. An increasing number of research studies show massage reduces heart rate, lowers blood pressure, increases blood circulation and lymph flow, relaxes muscles, improves range of motion, and increases endorphins. Although massage does not increase muscle strength, it can stimulate weak, inactive muscles and, thus, partially compensate for lack of exercise and inactivity resulting from illness or injury. It can also hasten recovery from exercise or injury.
Rayleen is dedicated in providing you with a quality massage in a warm and caring environment. The goal is to provide you with a session custom fit for your specific needs. This can vary from a basic relaxation massage to a deep tissue massage dedicated for a specific injury.
Rayleen has the knowledge, skill, and experience to help you meet your goals of feeling better, whether that's pain relief, relaxation or increased energy. She has been trained and has attended schools that are accredited through COMPTA and/or ACCET, State Licensed, and has professional memberships.
Massage helps relieve the stress and tension of everyday living. People from all walks of life benefit from massage therapy- the overstressed executive; the hard worked laborer, the home gardener. The elderly can also benefit from massage, as it can enhance circulation and flexibility. Anyone can feel the need for a massage at one time or another.
Massage has been proven beneficial to many chronic conditions such as low back pain, fibromyalgia, carpal tunnel syndrome, and arthritis. It is an accepted part of many physical rehabilitation programs. Regular massage therapy can reduce pain, raise your energy level, and get rid of stress.
To make your visit more comfortable and less intimidating we have taken the time to answer some commonly asked questions.
Who will perform my massage?
A trained professional who has received proper training in a variety of massage techniques, communication skills, and ethics.
Where will my massage take place?
In a warm, comfortable, quiet room. Soft music will be played to help you relax. You will lie on a table especially designed for comfort during your massage.
Will I be completely undressed?
Traditionally massage is performed with the client wearing only underwear/briefs; however you may decide what to wear for your own comfort The therapist will leave the room while you undress, relax onto the table, and cover yourself with a sheet. You will be properly draped at all times to keep you warm and comfortable. Only the area being worked on will be exposed.
How long will the session last?
The average full-body massage lasts approximately one hour, A half-hour appointment only allows time for a partial massage to focus on specific sites. Many people prefer one hour to one and a half-hour session for optimal relaxation.
How will I feel after the massage? Most people are very relaxed. Some people experience increased energy and heightened awareness. Soreness can follow your massage session. It is recommended that you drink plenty of water following your session, since toxins are released from your soft tissues during your massage.
Are there medical conditions that would make massage inadvisable?
Yes. That's why it is imperative that you inform the therapist of any health problems or medications you are taking. If you are under a doctor's care, it is strongly advised that you receive written approval from your doctor.
If you have any questions or concerns that have not been addressed, please feel free to speak with your therapist prior to your session.
Rejuvenate Massage & Wellness, LLC
9833 Reeck Road, Allen Park., MI 48101
Unfortunately, at this time, Rejuvenate Massage & Wellness, LLC is not accepting any new clients.